POWER EQUIPMENT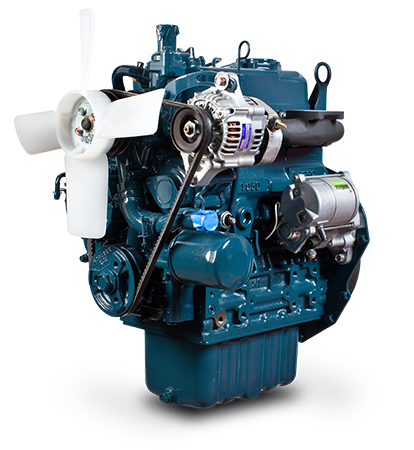 http://www.kubota.com.au/products/engines/
The Kubota name is synonymous with the worlds highest performing, efficient and reliable engines. Since 1922, when Kubota manufactured its first engine, Kubota has invested heavily in the research and development of advance technologies to produce engines that set the benchmark for the industry. Kubota engines are built with the end user in mind, providing reliable power when you need it most while reducing emissions and impact on the environment. Available in up to 82HP, Kubota engines are built for tough Australian conditions. With longstanding customers utilising Kubota engines on the remote pumping stations of Outback Queensland to powering Kubota Tractors in the lush vineyards of the Barossa Valley.
Power Packs
Kubota's pre-assembled industrial engine power packs offer significant cost and time savings, providing high power availability, increased operational efficiency and reduced assembly time. Built with quality, world class components, Kubota power packs are further supported by an extensive Australia-wide service support network and a 2 year/2000HR factory warranty, making Kubota power packs the ideal pre assembled engine solution.
Make a enquiry with your engine requirements and we will match you to the right engine.
Back to product listing