B26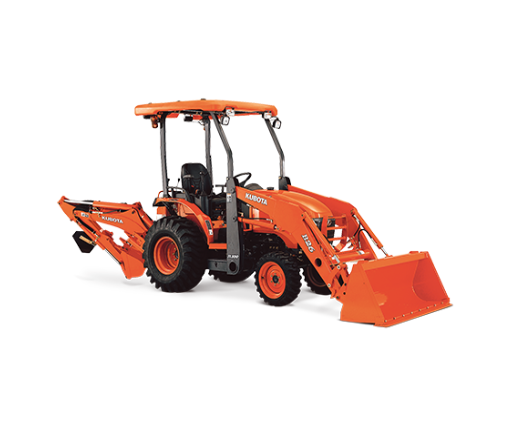 Compact Tractor
Built specifically for loader and backhoe applications, the B26 features an integrated main frame that is performance matched to the loader and backhoe to ensure durability.
Features
Powered by a rugged Kubota 26HP, 3-cylinder engine, renowned worldwide for its exceptional reliability and durability.
Three range hydrostatic transmission as standard.
Hydraulic power steering offers effortless control to reduce operator fatigue.
Rugged and sturdy 4-wheel drive (4WD) provides powerful traction for heavy duty front-loader work and operating other implements.
Skid Steer-type quick couplers enables easy attachment or detachment of a variety of front implements.
Powerful, versatile backhoe with a range of features promising more performance than usually expected in such a compact package.
The B Series all feature a sturdy, hydraulically-controlled Category I 3-point hitch that allows you to attach a wide array of rear implements.
Rollover Protective Structure (ROPS) and the Falling Object Protective Structures (FOPS) for adding protection from harm and the elements.
For more information download the brochure.
Back to product listing