B3150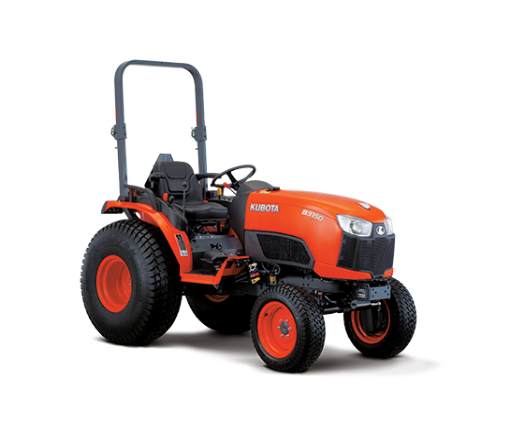 Compact Tractor
Whether you're mowing, landscaping or doing light utility work, the Kubota B3150HD tractor has got you covered. It delivers outstanding performance, fuel economy and reliability. Crafted with quality components, the B3150HD is available with a mid-mount mower with a choice of 60-inch or 72-inch cutting widths.
Features
Powered by a rugged Kubota 31HP, 4-cylinder engine, renowned worldwide for it's exceptional reliability and durability.
Three range hydrostatic transmission comes as standard. Equipped with twin operating pedals to offer exceptional handling with frequent changes of speed and direction.
Hydraulic power steering offers effortless control to reduce operator fatigue.
It's compact, easy to drive and offers smooth operation even in the tightest spaces while incredibly gentle on turf.
Rugged and sturdy 4-wheel drive (4WD) provides powerful traction for heavy duty front-loader work and operating other implements.
Choice of turf, bar or industrial tyres.
Easy access front 4-position valve lets you quickly and easily attach a front loader and other front-mounted implements.
The B Series all feature a sturdy, hydraulically controlled Category I 3-point hitch that allows you to attach a wide array of rear implements.
Towing hitch as standard.
Ultra-sturdy, versatile 3-blade mid-mount mower offers a wide cutting area, allowing you to cut more grass in a single pass.
A simple twist of the dial adjusts the mower height in ¼" increments to your desired cutting level.
For more information, download the brochure.
Back to product listing