BRUSH CUTTERS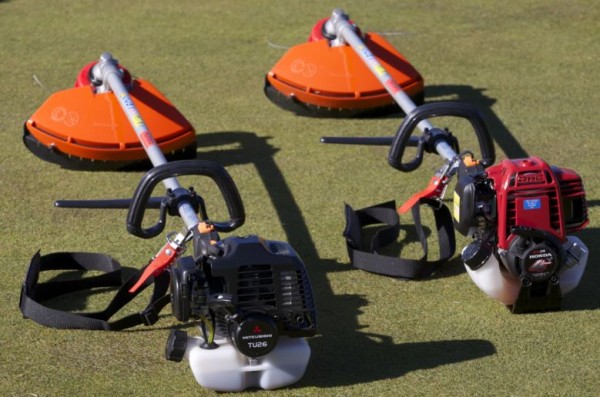 Ideal for both residential and commercial use, Kubota brush cutters are easy to handle and operate, keeping your lawns and garden beds in tip top shape.
Comfort and safety is paramount, with Kubota's innovative features ensuring operator safety while keeping you comfortable during extended hours of use.
All models have the option of a 3,4 or 8 tooth blade and double shoulder band.
Selected Features
DM262-S
DM262-W
DH264-S
DH264-W
DM264-S
DM332-W
Engine Model
Mitsubishi
TU26
Mitsubishi
TU26
Honda GX25
Honda GX25
Mitsubishi
TU33
Mitsubishi
TU33
Engine Type
2-stroke
2-stroke
4-stroke
4-stroke
2-stroke
2-stroke
Fuel

50:1 mixed
50:1 mixed
Unleaded
Unleaded
50:1 mixed
50:1 mixed
Weight

5.2 kg
5.5 kg
5.6 kg
5.9 kg
5.9 kg
6.2 kg
Handle

Single
Double
Single
Double
Single
Double
Shoulder band
Single std
Double std
Single std
Double std
Single std
Double std
Blade width
230mm
230mm
230mm
230mm
255mm
255mm
For more information, contact us or download the brochure.
Back to product listing