ENGINES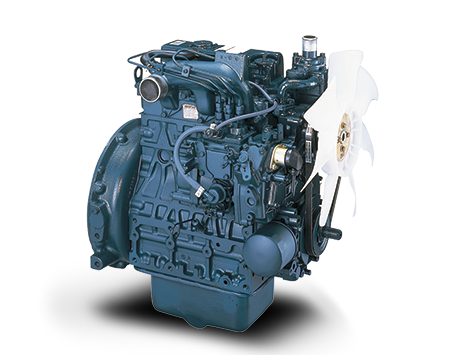 The Kubota name is synonymous with the world's highest performing, efficient and reliable engines.
Kubota engines are rigorously tested and built with the user and environment in mind, providing reliable power when you need it most while reducing emissions and impact on the environment.
Kubota engines are built for tough Australian conditions. With capacities up to 87 HP, our engines power remote mining sites, the pumping stations of outback Queensland and Kubota tractors in the lush vineyards of the Barossa Valley.
With so many options available, contact us to discuss your requirements.
| Product Series | Engine Type | Power (HP) |
| --- | --- | --- |
| AC Series | Air-cooled, 4-cycle diesel | 5.6 |
| OC Series | Oil-cooled, 4-cycle diesel | 5.6-8.5 |
| RK Series | Horizontal, water-cooled, 4 cycle diesel | 6.0-9.5 |
| RT Series | Horizontal, water-cooled, 4 cycle diesel | 10.0-14.0 |
| Super Mini | Vertical, water-cooled, 4 cycle diesel | 10.9-20.4 |
| 05 Series | Vertical, water-cooled, 4 cycle diesel | 17.4-36.4 |
| 03 Series | Vertical, water-cooled, 4 cycle diesel | 25.5-39.9 |
| 03-M Series | Vertical, water-cooled, 4 cycle diesel | 26.1-48.8 |
| V3 Series | Vertical, water-cooled, 4 cycle diesel | 59.1-82.2 |
| WG-N Series | Forced, Natural Gas | 56.3-87.1 |
Back to product listing