WALK BEHIND MOWERS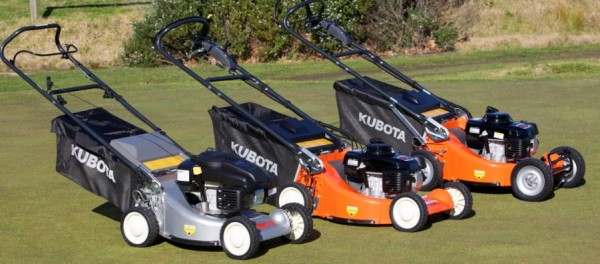 Walk Behind Mowers
http://www.kubota.com.au/products/agriculture/mowers/walk-behind/
Achieve perfectly manicured lawns with Kubota's range of push and self propelled walk behind mowers. Outperforming and outlasting competitior products, Kubota walk behind mowers are ideal for the residential operator who want a mower that gives a great cut, is low in maintenance and that is reliable, year after year.
Kubota's range of Walk Behind mowers are built tough.
These easy and efficient garden tools are ideal for all your landscaping jobs.
Easy to operate push type mower is lightweight and durable, ideal for the home owner.
Premium model self propelled mower for semi professional mowing.
Premium professional mower designed to perform in any conditions.
Back to product listing