Z200 Series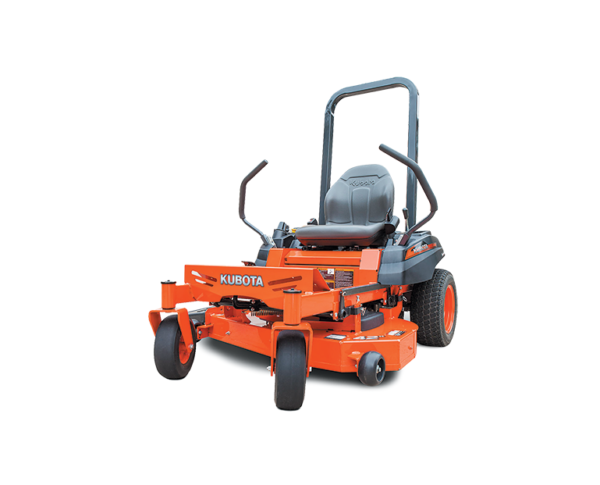 Mow your lawn like a pro! Combining power and comfort and style, the Z200 series represents a stylish, budget-friendly range of zero-turn mowers that keeps your lawn in tip-top shape.
Featuring powerful petrol engines, rugged transmissions and strong frames you can tackle the hardest jobs with ease. The deep welded mower deck provides outstanding, professional-level performance while the wide tread tyres provide better traction and weight distribution to protect your lawn.
This range is easy to operate. The K-Lift mechanical one push deck lift pedal combined with the adjustment dial makes adjusting the cutting height in 1/4″ increments precise and simple. The controls have an ergonomic layout making operations quick and easy.
Comfort is not compromised either. The high back seat slides 101-125mm (depending on model) allowing you to maximise your comfort with the wide foot pan allowing plenty of legroom. Storage boxes and a cup holder are integrated and all models are equipped with a full-height ROPS for added safety.
Model
Z231KW-42
Z231BR-48
Z251BR-54
Z231KH-48
Z251KH-54
Gross HP
21.5
22
25
21
25
Transmission
2-HST with
gear reduction
2-HST with
gear reduction
2-HST with
gear reduction
2-HST with
gear reduction
2-HST with
gear reduction
Mower Deck Depth (mm)
114
127
127
127
127
Cutting Width
42
48
54
48
54
Cutting Height
1.5"-4.25"

1.5"-4.5"

1.5"-4.5"

1.5"-4.5"

1.5"-4.5"

No. of Blades
2
3
3
3
3
Mulching kit
optional
optional
optional
optional
optional
LED Headlights
optional
optional
optional
standard
standard
Mower lift assist kit
NA
optional
optional
optional
optional
Seat Suspension kit
NA
optional
optional
standard
standard
Hitch Kit
optional
standard
standard
standard
standard
For more details, contact us or download the brochure.
Back to product listing